Our Mission: Getting You the Benefits You Deserve
DeBofsky Law is a law firm dedicated to the representation of ERISA benefits claimants in matters relating to retirement/pension plans and disability, life, health, and long-term care insurance. Founded in 2013, our mission is to level the playing field for claimants seeking benefits from large insurance companies and corporations. To achieve this, we hold ourselves to the highest standards of legal advocacy and ethics. Our professionalism and deep knowledge of insurance and benefits law enable us to go toe-to-toe with the big firms and deliver results for our clients.
We Don't Just Follow the Law. We Make the Law.
Sometimes getting you the benefits you deserve requires changing the law to make it work for the people the law was intended to protect.  If the insurance company or ERISA plan administrator wrongfully denies your claim, we will take your case to judgment; and if we lose, we will appeal, assuming reasonable grounds for appeal exist.
We Don't Take No for an Answer.
 We pride ourselves on challenging the status quo, even if precedent is against us. Our founding partner, Mark DeBofsky, has 95 appellate decisions to his name; and many of our cases  have helped advance the law in favor of policyholders and ERISA plan participants and beneficiaries.
Our Advocacy Efforts Extend Beyond the Courtroom.
At DeBofsky Law, we don't just talk the talk – we walk the walk. We do this by lobbying for reform to existing laws in Washington D.C. and state legislatures. Thanks in large part to our lobbying efforts, Illinois became one of the first states to ban discretionary clauses in health and disability insurance policies. 50 Ill. Admin. Code § 2001.3. Our firm then defended that law from attack in a dozen district court decisions and in the U.S. Court of Appeals for the Seventh Circuit. See Fontaine v. Metro. Life Ins. Co., 800 F.3d 883 (7th Cir. 2015).
Fighting for Parity.
Our firm has been instrumental in helping to pass mental health parity legislation. In 2016, Mark DeBofsky approached Illinois legislators about amending the Illinois Insurance Code to require health insurers to provide coverage for eating disorders. That bill was signed into law in 2017. 215 ILCS 5/370c(b)(2)(K).
Our lawyers have testified before Congress and the U.S. Department of Labor to demand changes to ERISA to ensure it continues to protect the rights of plan participants and beneficiaries. Click the video below to watch Mark DeBofsky's testimony before the Senate Finance Committee or read his prepared remarks.
How We've Won Benefits for Our Clients
Through the years, we've won thousands of cases. We've beat insurance companies. And we've changed the law so that it works for you.
Disabilities Policies ERISA Ruling
DeBofsky Law recently won a remand from the U.S. Court of Appeals for the Seventh Circuit in Hennen v. Metro. Life Ins. Co. Susan Hennen suffered from chronic low back pain radiating into her legs, despite having undergone three back surgeries…
Fibromyalgia ERISA Ruling
DeBofsky Law, along with Bridget O'Ryan and O'Ryan Law Offices, won a victory in the U.S. Court of Appeals for the Seventh Circuit on May 18, 2017 in the case of Cathleen Kennedy v. Eli Lilly & Co. The case involved a disability benefit claim…
Accidental Death Insurance Benefits
On December 13, 2016, the U.S. Court of Appeals for the Seventh Circuit issued a ruling in the case of Prather v. Sun Life. The case, which involved a claim for accidental death insurance benefits, overturned a lower court ruling denying Lee Ann Prather's claim and ordered Sun Life to pay the full amount…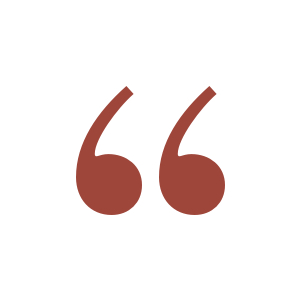 "
You kept me grounded and I always left your office better than I entered

."

"Mr. DeBofsky, Thanks again for all your help and especially your positivity and confident demeanor throughout this stressful unpredictable process. The consistency in your approach and the way you made yourself personally available to me on short notice is beyond words. You kept me grounded and I always left your office better than I entered. I truly am writing this brief note with tears in my eyes. Please pat yourself on your back and go to sleep tonight knowing you create life changing events."
Understand the Law. Know Your Rights.
On Aug. 22, the U.S. Court of Appeals for the Ninth Circuit issued its third opinion in Wit v. United Behavioral Health, vacating its January opinion, which itself replaced an earlier memorandum disposition.[1] […]
Many employers offer robust benefits packages in addition to monetary compensation. Those benefits can be critical to ensuring your family's health and financial security. If your benefits claim has been denied, it is essential to understand the applicable laws and damages available in litigation. […]