Many people purchase long-term care insurance at tremendous cost in order to protect themselves and their assets in the event they need care during their senior years. 
But will the coverage be there when they need it? Many leading long-term care insurance companies have run into financial problems, while others have either dramatically increased premiums or curtailed coverage. 
Long-term care insurance is extremely complex and contains many loopholes. For example, are assisted living facilities covered? What about home health aides? Even if such facilities or coverage are included, there are frequently additional requirements that preclude coverage such as the specific licensure of the facility, whether a physician or nurse is on premises 24-hours-a-day, whether home health aides require certification, and other complexities. 
Recent litigation has clarified some of these issues, but not all. And as premiums keep rising, the two most common questions are: Should I keep my coverage? Or, for those who are contemplating buying long-term care insurance, is it a good investment?
While we cannot answer all of these questions, the attorneys at DeBofsky Sherman Casciari Reynolds P.C. can help families seeking to enforce their right to obtain benefits under existing long-term care insurance policies.  We can also represent families whose claims have been wrongfully denied in court proceedings throughout the country.
Does This Apply to You?
Contact DeBofsky, Sherman, Casciari, & Reynolds, For An Attorney Consultation. We will work with you to figure out your problem, and how we can help.
Disabilities Policies ERISA Ruling
DeBofsky Sherman Casciari Reynolds P.C., recently won a remand from the U.S. Court of Appeals for the Seventh Circuit in Hennen v. Metro. Life Ins. Co. Susan Hennen suffered from chronic low back pain radiating into her legs, despite having undergone three back surgeries…
Fibromyalgia ERISA Ruling
DeBofsky Sherman Casciari Reynolds P.C., along with Bridget O'Ryan and O'Ryan Law Offices won a victory in the U.S. Court of Appeals for the Seventh Circuit on May 18, 2017 in the case of Cathleen Kennedy v. Eli Lilly & Co. The case involved a disability benefit claim…
Accidental Death Insurance Benefits
On December 13, 2016, the U.S. Court of Appeals for the Seventh Circuit issued a ruling in the case of Prather v. Sun Life. The case, which involved a claim for accidental death insurance benefits, overturned a lower court ruling denying Lee Ann Prather's claim and ordered Sun Life to pay the full amount…
You paid your long-term insurance premiums. You kept your end of the bargain. We'll make sure your insurance company does the same.
These are some of the issues that frequently arise in the long-term care context: 
Large increases in premiums that appear contrary to the promises that were made about premium increases when the policy was purchased
How to qualify claimants to meet the policy requirements needed to be eligible to receive benefits
Making sure that all qualifying services are reimbursed
Securing coverage for senior care in assisted living facilities, community care facilities, and nursing care facilities, as well as coverage for the assistance of home health care aides and aides within facilities
Obtaining benefits for memory care
Challenging coverage defaults for non-payment of premiums due to dementia
At DeBofsky Sherman Casciari Reynolds P.C. we can help you with all these issues and others as they may arise.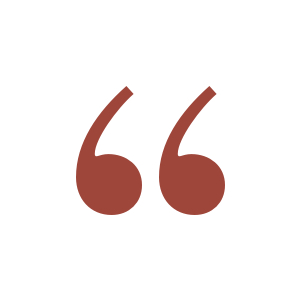 "Your dedication to your clients is truly evident."
"Marie, I am truly at a loss for words. Your support has been overwhelming to me. Your dedication to your clients is truly evident. Your kindness, respect and compassion that you exemplify and have personally shown me will never be forgotten. We are truly grateful to you, Mr. DeBofsky and Matthew."
Learn More About Long-Term Care Insurance to Protect Your Rights
Purchasers of long term care insurance from MetLife who experienced a hike in premium rates may soon receive relief pursuant to a settlement agreement reached in the case Newman v. Metropolitan Life Ins. Co., No. 1:16-cv-03530 (N.D. Ill). The settlement follows a rare...
Chicago Lawyers with a Nationwide Practice
DeBofsky is proud to be the largest plaintiff-side employee benefits practice in Chicago and the Midwest.  Although our firm is based in the Windy City, we operate on a national level and have served clients from coast to coast and even internationally.  Utilizing the latest video and other technology, we make sure our clients receive face time, no matter their location.  We have also cultivated relationships with local counsel throughout the country so that we can see your case through, from start to finish.