ERISA Protects Your Promised Benefits
Employees who receive benefits such as health care, disability insurance, and a 401(k) retirement plan from their employers have legal rights under the federal Employee Retirement Income Security Act (ERISA) and its amendments. Under ERISA, you have the right to:
Establish a grievance and appeals process to get your benefits
Sue for your rightful benefits
Sue for breaches of fiduciary duty
Keep your health insurance for a limited time after a loss of job
Fight discrimination in health care
ERISA law covers more than you think. It protects the benefits you rely on. To ensure the protection of those rights, you need a law firm you can depend on.
We Challenge Wrongful Denial of Benefits
By law, your are owed duties of honesty, loyalty, and fairness in the administration of your benefits. These are rights established under ERISA. That's where we come in.
At the law firm of DeBofsky Sherman Casciari Reynolds P.C., we focus exclusively on benefit claims and litigation with a nationwide practice. Among our cases are precedent-setting decisions from the 3rd, 7th, 8th, and 9th Circuits of the U.S. Court of Appeals. We have more than 60 years of combined legal experience and have been recognized as leaders in ERISA and benefits law, having testified on the subject before Congress and the U.S. Department of Labor.
We Win ERISA Cases in Court
Insurance companies and benefits administrators can make things difficult for individuals by using their depth of financial resources to try to drag out litigation. They also often receive deference in court proceedings.
DeBofsky Sherman Casciari Reynolds P.C. in Chicago has the resources to overcome these obstacles and even the playing field. We have successfully litigated thousands of ERISA claims across the country, including several cases of first impression and appeals. We have secured compensation in some of the most complex ERISA matters possible, and we will endeavor to do the same for you.
Know Your Rights
ERISA is a complex law that governs a wide range of employee benefits. We can help you understand your rights, and if your benefits are denied, we can help you protect those rights.
Does This Apply to You?
Contact DeBofsky Sherman Casciari Reynolds P.C. for an attorney consultation. We will work with you to figure out your problem, and how we can help.
ERISA: An Overview
In this one-hour video, Mark DeBofsky provides a helpful overview of the Employee Retirement Income Security Act (ERISA) – what ERISA is, what ERISA encompasses and what is excluded, how ERISA differs from other civil litigation, preemption issues, the ERISA "savings" clause, and remedies available under ERISA.
Disabilities Policies ERISA Ruling
DeBofsky Sherman Casciari Reynolds P.C., recently won a remand from the U.S. Court of Appeals for the Seventh Circuit in Hennen v. Metro. Life Ins. Co. Susan Hennen suffered from chronic low back pain radiating into her legs, despite having undergone three back surgeries…
Fibromyalgia ERISA Ruling
DeBofsky Sherman Casciari Reynolds P.C., along with Bridget O'Ryan and O'Ryan Law Offices won a victory in the U.S. Court of Appeals for the Seventh Circuit on May 18, 2017 in the case of Cathleen Kennedy v. Eli Lilly & Co. The case involved a disability benefit claim…
Accidental Death Insurance Benefits
On December 13, 2016, the U.S. Court of Appeals for the Seventh Circuit issued a ruling in the case of Prather v. Sun Life. The case, which involved a claim for accidental death insurance benefits, overturned a lower court ruling denying Lee Ann Prather's claim and ordered Sun Life to pay the full amount…
What Kind of Claims Does ERISA Apply to?
The Employee Retirement Income Security Act (ERISA) is designed to protect employees' rights to receive benefits offered through their employers. This includes:
Pension plans and other retirement plans
Health insurance
Disability insurance
Life insurance
Accidental death and dismemberment insurance
Other employer-sponsored benefits.
ERISA regulates fiduciary duties involving employee benefits and retirement plans. If benefits are not provided according to policies or there is a breach of fiduciary duty, employees have the right to sue for benefits and other remedies.
What's Not Covered by ERISA?
Perhaps the best way to understand ERISA regulation is to understand what is excluded from regulation under ERISA. Nearly all employer-sponsored benefits and insurance plans not included in the following list are regulated by ERISA:
Voluntary insurance — Policies and benefits are made available by employers, but participation is voluntary, not endorsed by the employer, and you pay your own premiums.
Individual insurance — Policies are purchased by you outside of benefit that your employer offers.
Business owner insurance — Policies are purchased by business owners for themselves, which do not cover employees.
Government sector insurance — Policies and benefits may include any public sector employee benefits and insurance policies issued by municipal, state or federal government entities.
Religious organization insurance — They involve policies and benefits for churches and congregations of churches.
If you believe that your benefits or insurance plan may not be covered by ERISA, you should contact our Chicago office immediately. You may have more legal rights to maximizing the value of your case and taking effective legal action.
Successfully Appealing Wrongfully Denied ERISA Claims
Your case doesn't end at the initial denial or even when you receive an adverse court ruling. There's no need to give up. There are resources to fight on. Whether we represented you at trial or not, we may be able to appeal.
Insurance companies count on people not understanding the law, and not understanding the specific procedure to appealing a denied ERISA claim. Our expertise in ERISA law lets us understand what errors occurred during the trial that impacted the outcome.
Once we accept your appeal,, we will effectively present your case and work toward getting the verdict overturned. We don't stop until you get what you deserve.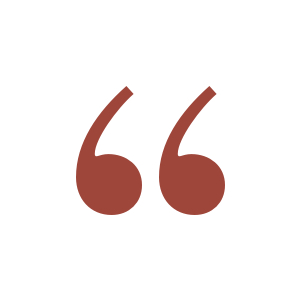 "Thank you. A thousand times, thank you."
"Mark, I'm not very good at saying thank you. But I'm going to try. I don't know what I'd do right now, or where my mind would go, if I didn't have someone like you beside me, who knows the whole case… There are dark places I could go, and to which I'm not going, largely because your help and the resultant safety net that provides. Thank you. A thousand times, thank you."
Learn More About ERISA to Protect Your Rights
A July 7 ruling from the U.S. Court of Appeals for the Seventh Circuit has potentially created a large loophole in multiemployer welfare and pension plans' ability to collect delinquent contributions from successor organizations or to impose withdrawal liability on successors […]
Court rulings on issues involving the Employee Retirement Income Security Act sometimes have surprising outcomes, and a June decision from the U.S. District Court for the District of Massachusetts in the case of DeBold v. Liberty Life Assurance Co. of Boston[1] is a good example […]
Mark DeBofsky is to speak at the American Association for Justice Annual Convention (July 12-15, 2021): ERISA Update – The 10 Cases You Need to Know About from the Past Year.