Chicago LTD Lawyers Fighting for What You've Earned
Disability can strike at any time and for any number of reasons. If and when it does, and you are fortunate to have group long term disability (LTD) insurance through your employer, you expect your LTD plan to deliver on its promise to protect your income when you need it the most. But too often, LTD plans don't live up to their promises. That's where we can help. If you're looking for short-term disability claim assessment, DeBofsky Law can assist you.
As the largest plaintiff-side employee benefits law firm in Chicago and the Midwest and one of the largest in the U.S., DeBofsky Law is well-versed in the federal Employee Retirement Income Security Act which governs group long term disability plans like yours. We have taken insurers, employers, and ERISA plan administrators to court and obtained justice for our clients whose LTD benefits claims were wrongfully denied. Collectively, we have over 60 years of experience and nearly 100 appellate decisions to our name. Our work has helped to level the playing field for claimants like yourself who feel helpless against multi-million dollar insurance companies. You are not helpless. We are on your side.
Common Reasons for LTD Claim Denials
Long term disability policies tend to be long and complex and contain many exclusions and limitations that can trap unsuspecting policyholders. Denial letters often contain legalese, and it can be hard to discern what additional evidence is needed to perfect your claim. Common reasons an LTD claim may be denied or terminated include:
Alleged lack of coverage
Late notice of claim
Limited-duration benefits for mental illness
Limited-duration benefits for "subjective" illnesses
Change in the definition of disability (from "own occupation" to "any occupation")
Lack of treatment
Lack of "objective" medical evidence
No "measured restrictions and limitations"
Lack of treating physician support
Activities of daily living that "contradict" disability
Video surveillance & social media activities
"Illegal Acts" exclusions
If your LTD claim has been denied for any of the forgoing reasons (or another reason not listed above), odds are we have seen and successfully overcome the argument before. Call DeBofsky Law us today at 312-561-4040 for a free consultation.
Know Your Rights
You are potentially eligible for many different kinds of disability compensation, including:
Retroactive (past-due) benefits
Future benefits
Interest paid on past-due benefits
Attorney's fees
Work with attorneys who know how to get you everything you deserve.
Does This Apply to You?
Contact DeBofsky Law for an attorney consultation. We will work with you to figure out your problem, and how we can help.
Occupations We Serve
Only one third of the U.S. workforce is fortunate to have long term disability coverage through an employer. Employers that offer such coverage tend to be large employers, unionized employers, and employers in the professional services, banking, technology, and other sectors that must compete for highly skilled employees.
At DeBofsky Law, we pride ourselves on representing clients across a wide range of occupations, including executives and business owners; professionals (including lawyers, doctors, accountants, bankers, and salespeople); skilled tradesmen, including plumbers, electricians, and carpenters; and machine operators, forklift operators, hand packagers, and laborers, just to name a few.
We recognize that each occupation is unique, and we work with our clients (and partner with vocational experts as necessary) to formulate a winning appeal and/or litigation strategy that takes into account all of the material duties of your occupation as well as the restrictions and limitations that prevent you from returning to your occupation or to other comparable occupations.
Causes of Disability
The leading cause of long-term disability is musculoskeletal disorders (29%), followed by cancer (15%), pregnancy (9.4%), mental health issues (9.1%), and injurie such as fractures, sprains, and strains of the muscles and ligaments (9%). However, there are countless other medical conditions that can qualify you for long-term disability benefits if they prevent you from performing your job.  These include:
Degenerative disc disease, herniated disc, foraminal stenosis, and other back and spine problems
Cancer and residual effects from cancer treatment
Heart attack, stroke, coronary artery disease, aneurysm, hypertension
Accidents and injuries
Traumatic brain injury and post-concussive syndrome
Neurologic conditions such as multiple sclerosis, Parkinson's disease, epilepsy, amyotrophic lateral sclerosis (ALS)
Fibromyalgia and chronic fatigue syndrome
Auto-immune disorders such as lupus, rheumatoid arthritis, myasthenia gravis, Addison's disease, Graves disease, pemphigoid, and HIV/AIDS
Hepatitis C, cirrhosis, and kidney disease
Degenerative joint disease, osteoarthritis, carpal tunnel syndrome, tarsal tunnel syndrome, and torn rotator cuff
Chronic obstructive pulmonary disease (COPD), emphysema, and other pulmonary disorders
Diabetes mellitus and complications related to diabetes, including peripheral neuropathy and diabetic neuropathy
Vision disorders such as macular degeneration and nystagmus
Balance disorders and vertigo
Depression, anxiety, post-traumatic stress disorder (PTSD), bipolar disorder, schizophrenia, and other mental illnesses
Endometriosis and pelvic floor dysfunction
Gastrointestinal disorders, including Chron's disease, gastroparesis, and pancreatitis
Genetic conditions, including Ehlers-Danlos syndrome
Other conditions not listed above
Don't Wait Until Your Claim Is Denied to Hire a LTD Lawyer.
Long term disability claims are complex, and the insurance company is inherently conflicted. We can help you navigate the pitfalls of the LTD claim process so as to maximize your chances of getting approved in the first instance and avoid an extended interruption in your income.
Contact our lawyers today. We can help you:
Anticipate and address potential objections and obstacles
Build the strongest case you can from both a medical and vocational standpoint
Lay the groundwork for a successful appeal in case of denial
We'll help you navigate the complications of disability benefits. We can work to get you your benefits without litigation. Talk to us about our hourly consulting rates.
Insurance Companies We Have Beaten:
Aetna Life Insurance Company
Continental Casualty Company (CNA)
Dearborn National
Guardian Life Insurance Company fo America
The Hartford Life Insurance Company
Liberty Mutual
Lincoln Financial Group
Lincoln Life Assurance Company of Boston
Life Insurance Company of North America (LINA / CIGNA)
Lloyds of London
Madison National
Massachusetts Mutual Financial Gorup
Metropolitan Life Insurance Company (MetLife)
Minnesota Mutual
Mutual of Omaha / United of Omaha
Northwestern Mutual Life Insurance Company
Principal Financial Group
Prudential Insurance Company of America
Reliance Standard
Sedgwick
The Standard Insurance Company
Sun Life Financial
Unum Life Insurance Company of America
Our Recent Victories
We know the tricks insurers and plan administrators use to deny claims. We're here to fight on your behalf. See How We've Won Your Rights.
Disability Insurance
Some disability plans require plaintiffs to receive Social Security benefits within 24 months of initially qualifying for long-term disability benefits or no further benefits are payable. In this ruling, the court declined to dismiss the complaint due to a tardy SSDI approval, deeming such a denial to be arbitrary and capricious.
Disabilities Policies ERISA Ruling
DeBofsky Law, recently won a remand from the U.S. Court of Appeals for the Seventh Circuit in Hennen v. Metro. Life Ins. Co. Susan Hennen suffered from chronic low back pain radiating into her legs, despite having undergone three back surgeries… Read Case Paper
Fibromyalgia ERISA Ruling
DeBofsky Law, along with Bridget O'Ryan and O'Ryan Law Offices, won a victory in the U.S. Court of Appeals for the Seventh Circuit on May 18, 2017 in the case of Cathleen Kennedy v. Eli Lilly & Co. The case involved a disability benefit claim…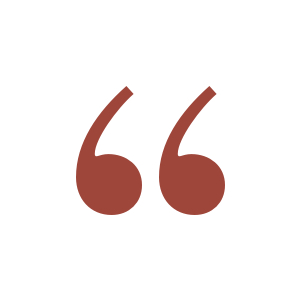 "While the basis of the case still presents such a challenge in life, I celebrate with you."
"This is FANTASTIC news [about our victory in the court of appeals]. While the basis of the case still presents such a challenge in life, I celebrate with you. I cannot express the amount of gratitude I have for your time, efforts and dedication.
Thank you on behalf of my 4 and 5 year old sons as well. God will make beauty from ashes each and every time."
Learn More About Disability Law to Protect Your Rights
Your private disability insurer may require you to undergo what is known as an "independent medical examination" ("IME"). Indeed, most disability insurance policies include provisions that permit the insurer to require claimants to undergo an examination with a physician of its choosing. Whether you receive disability benefits can depend largely […]
For cancer patients, the battle against this formidable disease involves not just physical and emotional challenges, but also significant financial concerns […]
There are over 1.3 million lawyers in the U.S. today, but when you've been wrongfully denied a critical benefit, how can the average person figure out how to choose the right lawyer to handle your case? […]