There is no black-and-white when it comes to getting the healthcare you deserve.  If you need vital treatment for an illness, accident, or injury, we will fight to make sure your insurance company fulfills its promise and pays your claims.
Protect your Health Insurance Benefits
Health insurance is critical for the safety and security of you, your family, and your financial stability.  You and/or your employer pay premiums to your health insurance company.  In exchange, your insurance company pays for the medical or mental health treatment you need according to the terms of your plan.
Why Would a Health Insurance Claim Be Denied?
There are many reasons you may be denied coverage for a health insurance claim.  The denial may be due to the untimeliness of the claim, a failure to seek pre-authorization, or because your provider is out-of-network.  Your claim may also be denied for more complicated reasons, such as the insurance company's determination that the treatment or medication is not medically necessary or experimental/investigational.  On top of that, the definition of medical necessity varies from plan to plan, so you must understand the terms of your specific plan.  Many insurance companies also use proprietary guidelines to interpret what constitutes "medically necessary" treatment.
Which Types of Health Insurance Claims Are Frequently Denied?
Some healthcare plans and insurance companies do not cover treatment for specific medical conditions and/or mental health diagnoses. In addition, many healthcare plans will categorically exclude treatments and medications they consider to be experimental/investigational.
Know Your Rights
Health insurance is a critical benefit that no one can go without, since you never know when illness or injury may strike. Figuring out the details can be overwhelming. Unfortunately, this puts the average person in a vulnerable position. Insurance companies and employers know this. You deserve quality health care and the full use of the insurance benefits you have been promised. Our attorneys stand up for your rights.
Does This Apply to You?
Contact DeBofsky Law for an attorney consultation. ​We will work with you to determine how we can help.
What Can I Do If My Health Insurance Company Denies Coverage?
If you or your loved one are denied coverage for medically necessary treatment or medication, you have options.  First, the insurance company should send you a letter that explains the reasons for the denial.  In most instances, you or your treating provider will have the opportunity to submit an appeal to your insurance company.  If the appeal is unsuccessful, you will then have the option to pursue an external appeal with an Independent Review Organization (IRO) and/or challenge the insurance company's denial of coverage in court.  If you have received an insurance denial, it is crucial that you consult with experienced legal counsel like the attorneys at DeBofsky Law to assess your options.
Which Laws May Impact My Health Insurance Coverage?
Most Americans receive health insurance through their employer.  If you are covered under an employer-sponsored health plan, your plan may be an insurance contract or may be self-funded by your employer.  If your plan is self-funded, then the benefits are paid by your employer, even though they may contract with an insurance company to administer the plan and make claims determinations.  If you get healthcare coverage through a private-sector employer, then your claim will be governed by the federal benefits law, the Employee Retirement Income Security Act of 1974 (ERISA).  If you are an independent contractor, work part-time, are unemployed, or your employer does not offer health insurance, you can obtain an individual healthcare plan under the Affordable Care Act (ACA).
In addition, the Mental Health Parity and Addiction Equity Act (MHPAEA) is a federal law that requires most health plans to provide equal coverage for mental health and substance use disorder treatment as what is provided for medical/surgical treatment claims.  The Affordable Care Act (ACA) further requires that individual and small-group plans cover ten essential health benefits, including doctors' services, inpatient and outpatient hospital care, prescription medications, pregnancy and childbirth, preventative health services, emergency care, laboratory services, and mental health and substance use disorder treatment.  Many states, including Illinois, have additionally passed their own laws regarding health insurance coverage.
When to Hire a Health Insurance Claim Denial Lawyer?
Health insurance is complicated, and navigating the insurance system can seem overwhelming, particularly when you or your loved one are dealing with a severe illness.  If you have been denied coverage for a health insurance claim, you should consult with an attorney before initiating the appeal process or taking your claim to court. A skilled healthcare benefits lawyer can assist you in understanding the terms of your plan, and advise you on the appeal and litigation process. That way, you can preserve your claim and put together the best case possible to get the coverage and benefits to which you are entitled.
Representative Claims
A few types of medical and mental health treatment claim denials that our firm has handled and successfully challenged include:
Representative Cases
Some of our firm's recent successes in reversing coverage denials for health insurance claims include:
Protect Your Health And Your Finances
If you have submitted a claim for coverage of a recommended medical procedure, treatment, or medication, but the claim was denied by your insurance company, you often must decide between foregoing the care you need or utilizing your hard-earned savings to pay out-of-pocket.  But there is another way: if the denial was inconsistent with the terms of your plan, you can fight.  And we can help.  With an experienced healthcare benefits attorney like the lawyers at DeBofsky Law fighting for you, you will not have to put financial considerations before your health.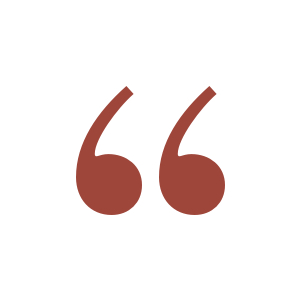 "It's a joy to have the process over and a favorable decision issued."
"Mark – Thank you so much, to you and the team that worked on my case. It has taken me a little bit of time to believe the good news. It's a joy to have the process over and a favorable decision issued. I am much appreciative of the work and guidance you provided. I felt reassured from our first phone call and more so each time I saw the effort and expertise you brought to my case. Thank you again!"
Learn More About Health Insurance Law to Protect Your Rights
Proton beam radiation therapy is used to treat various forms of cancer. Rather than using X-rays, proton therapy directs focused energy from protons at tumors. […]
Many disability insurance claimants mistakenly believe that the provisions of the Affordable Care Act (ACA or Obamacare), which prohibits insurance companies from excluding coverage based on pre-existing conditions, is applicable to disability insurance. […]
The federal Mental Health Parity and Addiction Equity Act,[1] which affects health benefits by requiring equal coverage for the treatment of both physiologic conditions and behavioral health disorders, including substance use disorders, has been a growing topic of litigation […]