Here for You at a Difficult Time
The death of a loved one is a terrible and confusing time. Too often, insurance companies may try to take advantage of your grief and confusion and may attempt to get out of paying you. Life and accidental death insurance can be very confusing, but we're here to help. No matter the situation, you deserve to have someone fighting for you.
Our litigators are authorities in:
Assistance and advice in properly filing claims
Evaluating fraudulent or misleading insurance sales practices
Assessing employer misrepresentations or failure to provide necessary advice about coverage
Investigation of accident scenes and deaths due to car accidents, drowning, athletic injuries, unintentional drug or alcohol overdoses, and other sudden deaths in collaboration with medical, accident reconstruction and other relevant experts
Close examination and analysis of your insurance policy and all applicable revisions
Preparing your claim and guiding you through the claim appeals process
Filing a lawsuit and handling all aspects of litigation if your appeal is unsuccessful
Taking your case to the court of appeals if warranted
Understanding and Overcoming Policy Exclusions
Insurance claims are often denied because of alleged errors made in the application process or in filing a claim for benefits. The insurance company may accuse you of misrepresentation, nonpayment of premiums or fraud. It may dispute the cause of death or dismemberment, and it may attempt to mischaracterize the terms of the insurance policy. Or your employer may have made an error that results in the loss of coverage.
Experienced Attorneys Fighting For You
We go to great lengths for our clients, and we are committed to examining every aspect of each case that we handle in great detail. With over 60 years of combined legal experience and a proven record of success in insurance and benefits denial cases across the U.S., our Chicago-based law firm will help you take all the right steps in helping you submit the application, appeal and engage in the litigation process. We will protect your rights and aggressively advocate for your full compensation.
Know Your Rights
Denials often result from policy exclusions. An insurance company may challenge whether a sudden death is accidental or deem an injury self-inflicted, even when the claim is payable.
Our team has the experience to disprove their claim denials and get you the relief you need.
Does This Apply to You?
Contact DeBofsky Sherman Casciari Reynolds P.C. for an attorney consultation. We will work with you to figure out your problem, and how we can help.
Disabilities Policies ERISA Ruling
DeBofsky Sherman Casciari Reynolds P.C., recently won a remand from the U.S. Court of Appeals for the Seventh Circuit in Hennen v. Metro. Life Ins. Co. Susan Hennen suffered from chronic low back pain radiating into her legs, despite having undergone three back surgeries…
Fibromyalgia ERISA Ruling
DeBofsky Sherman Casciari Reynolds P.C., along with Bridget O'Ryan and O'Ryan Law Offices won a victory in the U.S. Court of Appeals for the Seventh Circuit on May 18, 2017 in the case of Cathleen Kennedy v. Eli Lilly & Co. The case involved a disability benefit claim…
Accidental Death Insurance Benefits
On December 13, 2016, the U.S. Court of Appeals for the Seventh Circuit issued a ruling in the case of Prather v. Sun Life. The case, which involved a claim for accidental death insurance benefits, overturned a lower court ruling denying Lee Ann Prather's claim and ordered Sun Life to pay the full amount…
Talk to Us Before and After Litigation
Don't wait to talk to us until after your claim has been denied or your claim appeal has been denied. Talk to someone before filing your paperwork, and certainly before submitting an appeal of a denied claim so that you make sure there are no mistakes or slight errors that will allow the insurance company to deny you your rights.
These are things that insurance companies will use to fight you. By talking to attorneys before filing your claim, you can avoid those issues. But even if your claim has been denied and you are in appeals or litigation, we can help. It's not too late to get the legal representation you need.
Let Us Be Your Guide.
If your life or accidental death claim is denied, you may not realize you can appeal prior to going to court. Indeed, if your benefits are subject to the ERISA statute, you must appeal prior to filing suit or your case may be dismissed.
Insurance companies count on people not understanding the law, and not understanding the specific procedure to appealing a denied life or accidental death claim. Our expertise in ERISA and bad faith law lets us anticipate the insurer's every move and guide you to the desired outcome.
Once we accept your care for representation, we will effectively present your case and work toward getting the denial overturned. We don't stop until you get a fair hearing.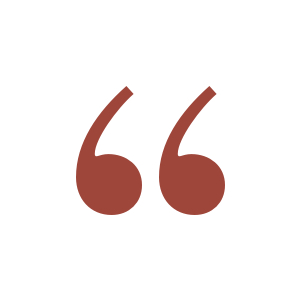 "I feel like I got the perfect person in you to get the job done."
"Hi Martina. I wanted to thank you for representing me with my disability case. I couldn't have moved forward without you. When I was frantic and feeling hopeless, you made sure to call me and had a way of calming my anxiety. This was the most difficult thing I've gone through in my life. You made it bearable for me. This was a tough case and needed an attorney that really knew how to negotiate with the big insurance company's attorneys. I feel like I got the perfect person in you to get the job done."
Learn More About Life and Accidental Death & Dismemberment Law
What is an accidental death? Accidental death insurance is a form of life insurance that pays an indemnity in the event of an "accident" while life insurance is payable merely on account of the death of the insured.  Oddly, most accidental death insurance policies do...