It can be challenging to navigate the complexities of the disability benefits claim process when you are suffering from a mental illness.  Our team of legal experts has extensive experience representing professionals with disabling mental illnesses. 
Can Mental Health Conditions Qualify as a Disability?
Mental illness is widespread.  1 in 5 adults in the United States experience mental illness, while 1 in 20 experience serious mental illness.  If you are suffering from a severe mental health condition that impacts your ability to work or report to work on a regular basis, you may qualify for disability benefits.
What Mental Health Conditions Qualify You for Disability Benefits?
Any mental health condition that impacts your ability to work may qualify you for disability benefits.  Examples of common mental health conditions that can be disabling include:
Anxiety and nervous disorders 

Borderline Personality Disorder

Schizoaffective Disorder

Obsessive-Compulsive Disorder (OCD)

Personality Disorders

Dissociative Disorders

Eating Disorders

Neurocognitive Disorders

Substance Use Disorders
How Much Do You Get In Disability Benefits for a Mental Health Condition?
Your disability benefits are typically paid based on a percentage of your pre-disability monthly income, such as 60% or 66.67%.  Some employers offer a buy-up benefit that will allow you to elect a higher benefit for a slightly higher premium.  Employer-sponsored disability benefit payments are also often coordinated with other benefits you may be eligible to receive, such as Social Security disability benefits.
How Long Will Disability Benefits Last for a Mental Health Condition?
You will be paid disability benefits for while you remain unable to work due to your mental health condition and continue to receive appropriate mental health treatment.  Disability benefits are typically paid up to retirement age, but most employer-sponsored disability plans will limit benefits for mental illnesses to a shorter period, such as 12, 24, or 36 months.  It is crucial that you consult with an attorney to understand the specific limitations in your plan and how they apply to your claim.  The top-rate disability and ERISA lawyers at DeBofsky Law  can review the facts of your case and your specific plan provisions, and provide further guidance.
What Is Needed to Establish a Disability Based on a Mental Health Condition?
To establish you are disabled based on a mental illness, you will need to maintain treatment with the appropriate specialists, including psychiatrists, psychologists, therapists, social workers, and/or mental health counselors. You will need to provide detailed information about how your mental health condition impacts your ability to work and carry on your daily activities. You will also need to produce a record of your treatment and prescription medications.  In some instances, mental health assessment forms can be used to provide this information as well.
Know Your Rights
You may qualify for disability benefits if you are experiencing a mental health condition that impacts your ability to work.
Our team has the experience and proven track record to guide you and protect your benefits.
Does This Apply to You?
Contact DeBofsky Law for an attorney consultation. We will work with you to figure out your problem, and how we can help.
Disability and ERISA Lawyers Experienced in Mental Health Disabilities
The attorneys at DeBofsky Law understand how difficult it can be to deal with a severe mental illness, keep up with your treatment, and navigate the disability benefits process. 
Our team can assist during every phase of the benefits process, including:
Benefit applications

Claim appeals if your benefits are denied or terminated

Challenging the limitation of your benefits if you have a co-morbid, disabling physical condition

Challenging the denial or termination of your benefits in court
We're Here to Guide You and Fight on Your Behalf
If you or your loved one have a severe mental illness, please give us a call. The experienced attorneys at DeBofsky Law are here to help. We go to great lengths to protect the benefits you are entitled to receive.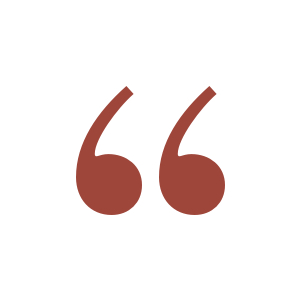 "You were the hardest working and most compassionate Attorney I have ever worked with."
Learn More About Mental Health Disability & Disability Benefits in General
Your private disability insurer may require you to undergo what is known as an "independent medical examination" ("IME"). Indeed, most disability insurance policies include provisions that permit the insurer to require claimants to undergo an examination with a physician of its choosing. Whether you receive disability benefits can depend largely […]
For cancer patients, the battle against this formidable disease involves not just physical and emotional challenges, but also significant financial concerns […]
There are over 1.3 million lawyers in the U.S. today, but when you've been wrongfully denied a critical benefit, how can the average person figure out how to choose the right lawyer to handle your case? […]