According to the U.S. Bureau of Labor Statistics, computer and information technology occupations are projected to grow 15% from 2021 to 2031 – a rate much faster than the average occupational field. The emergence of technology professionals as one of the leading occupational fields has brought with it some unique issues pertaining to disability benefits.  Need help protecting your disability benefits as a technology professional? Get experienced representation from our team of disability attorneys.
Overview of Technology Work
It is no surprise that technology professionals are indispensable to their employers' day-to-day operations. Indeed, most companies count on technology professionals to be sure their business runs smoothly and to promptly resolve any issues that arise.
The experienced attorneys at DeBofsky Law have assisted hundreds of technology professionals in obtaining short-term and long-term disability benefits in the following occupations:
IT Technician
Support Specialist
Quality Assurance Tester
Web Developer
IT Security Specialist
Computer Programmer
Systems Analyst
Network Engineer
Software Engineer
User Experience Designer
Database Administrator

Data Scientist
Computer Scientist
IT Director
Applications Engineer
Cloud System Engineer
Data Quality Manager
Help Desk Technician
IT Coordinator
Management Information Systems Director
Web Administrator
Know Your Rights
Are you a technology professional who became disabled? We understand how an injury or disability can impact your ability to perform your job. It is crucial that you seek legal guidance from an experienced attorney as early as possible to guide you through the disability claim process.
Does This Apply to You?
Contact DeBofsky Law for an attorney consultation. ​We will work with you to determine how we can help.
Disabilities Common in Technology Work
Technology professionals are subject to the same disabling conditions that can affect the general public, such as heart disease, migraine headaches, cancer, spinal impairments, multiple sclerosis, fibromyalgia, depression, anxiety, and an array of other conditions. Technology professionals can also become disabled after suffering an accident that prevents them from earning a livelihood. However, for most technology professionals, sicknesses or injuries that may not disable other types of workers can be significantly and permanently disabling in the tech-field.
For example, a technology professional would almost certainly be precluded from performing their job if they suffered from carpal tunnel syndrome that prevented them from typing, vision loss that limited their ability to use a computer screen, or spinal-postural issues that precluded them from sitting for multiple hours on end. Similarly, a sleep disorder such as insomnia or a delayed sleep phase would preclude the technology professional's ability to work extended hours and be "on call" for 24 hours or more at once. And a cognitive impairment would not allow the technology professional to address the time-sensitive issues that can arise at any given moment. For that same reason, the above-average stress a technology professional is subjected to would be inconsistent with a psychiatric condition. These examples are just a few of the matters we have handled successfully at DeBofsky Law as technology professionals disability lawyers.
Getting a Lawyer for Disability Benefits as a Tech Worker
A technology professional who is debating whether to apply for disability benefits should seek legal representation at the very beginning of the claim process, if possible. As discussed above, there are several nuances specific to technology professionals who suffer a disability. Moreover, proving your inability to work to the satisfaction of your disability insurer can be a hassle, so seeking assistance from an attorney with relevant experience can be the difference between an approval and a denial of your disability claim.
Experienced Lawyers Protecting Technology Professionals' Disability Benefits
It is critical for technology professionals to seek and obtain legal assistance as early as possible from a benefits attorney who possesses the expertise necessary to counsel the professional through each step of the disability claim process. The disability attorneys at DeBofsky Law are confident they can do so. Get the LTD or STD Disability Benefits You Deserve with the help of our experienced attorneys for technology professionals.
Call now to schedule a consultation.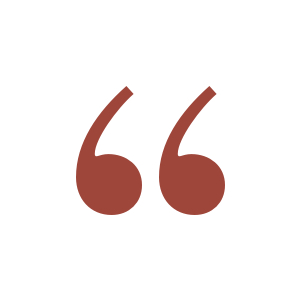 "It's a joy to have the process over and a favorable decision issued."
"Mark – Thank you so much, to you and the team that worked on my case. It has taken me a little bit of time to believe the good news. It's a joy to have the process over and a favorable decision issued. I am much appreciative of the work and guidance you provided. I felt reassured from our first phone call and more so each time I saw the effort and expertise you brought to my case. Thank you again!"
Learn More About Health Insurance Law to Protect Your Rights
In a recent Newsweek feature, Mark DeBofsky, the Founding Shareholder of DeBofsky Law, commented on the challenges within the U.S. health insurance system. […]
Your private disability insurer may require you to undergo what is known as an "independent medical examination" ("IME"). Indeed, most disability insurance policies include provisions that permit the insurer to require claimants to undergo an examination with a physician of its choosing. Whether you receive disability benefits can depend largely […]
Some areas of law are tricky and need special attention, and employee benefits law is one of them. It's a field that affects many people but often doesn't get the spotlight it deserves. In an eye-opening episode of "15 Minutes," host Bela Musits talks with expert attorney Mark DeBofsky, ERISA expert and founder of DeBofsky Law. […]