You Have the Right to Your Benefits. You Have a Case.
Every benefit wrongfully denied is a promise broken. We'll make the insurance companies and benefits administrators keep their promise to you and get you what you're owed.
You might not think you have a case. You might not know that you can win against giant insurance companies and benefits administrators. We know you can.
We have the experience and expertise to help you get the benefits that you need, that you are owed, and that you deserve.
Benefit laws are complex. Big companies try to make it hard for you to understand your rights and remedies. If you think you are being wrongly denied benefits, contact someone on your side.
Your benefit plan is a promise made to you, and that you may rely on for support. We're authorities in using the Employee Retirement Income Security Act to get you what you are owed.
Your retirement and 401(k) benefits are how you plan for a better future. If you are being denied promised future payments, we're in your corner. You've earned it.
Your disability benefits are crucial when you are unable to work. We can help you through the process from beginning a claim, to challenging a denial, and in the courtroom.
When tragedy strikes, you shouldn't have to fight insurance companies looking for loopholes in your policy. We help beneficiaries collect the support payments they need.
Health care is complicated and confusing. Claim denials don't have to be the final word. We can help. Put our expertise on your side.
Long-term care insurance is costly, yet coverage may be denied when someone needs in-home care or care in a senior facility. We help you get the benefits you've paid for.
How We've Won Benefits for Our Clients
Throughout the years, we've won thousands of cases. We've beat insurance companies. And we've changed the law so that it works for you.
Disability Insurance
DeBofsky Law, won a remand from the U.S. Court of Appeals for the Seventh Circuit in Hennen v. Metro. Life Ins. Co., 904 F.3d 532 (7th Cir. 2018). Susan Hennen suffered from chronic low back pain radiating into her legs, despite having undergone three back surgeries…
Disability Insurance
DeBofsky Law, along with Bridget O'Ryan and O'Ryan Law Offices, won a victory in the U.S. Court of Appeals for the Seventh Circuit in Kennedy v. Lilly Extended Disability Plan, 856 F.3d 1136 (7th Cir. 2017), a case involving the denial of disability benefits…
Accidental Death Insurance Benefits
DeBofsky Law scored a victory on December 13, 2016, when the U.S. Court of Appeals for the Seventh Circuit issued a ruling in the case of Prather v. Sun Life & Health Ins. Co. (U.S.), 842 F.3d 733 (7th Cir. 2016), overturning a lower court ruling denying Lee Ann Prather's claim…
About DeBofsky Law: Advocates for Your Rights
At DeBofsky Law, we believe that you have the right to receive what you are owed. We believe in leveling the playing field between you and huge employers and insurance companies. We believe you deserve a champion in your corner.
We fight in the courtroom and work to change the law outside of it. Our lawyers have:
Established court precedents in multiple jurisdictions
Published over 200 articles
Partnered with numerous organizations advocating for patient rights
Testified before Congress and federal agencies to promote better access to justice
"I sincerely appreciate your time and help."
"After reviewing a good deal of ERISA law (7th Cir. case law), I came to recognize that your name is widely associated with ERISA matters. I am satisfied that I chose the correct attorney to discuss these issues with, not only because of your expertise, but also your willingness to explain the basics to me … I sincerely appreciate your time and help."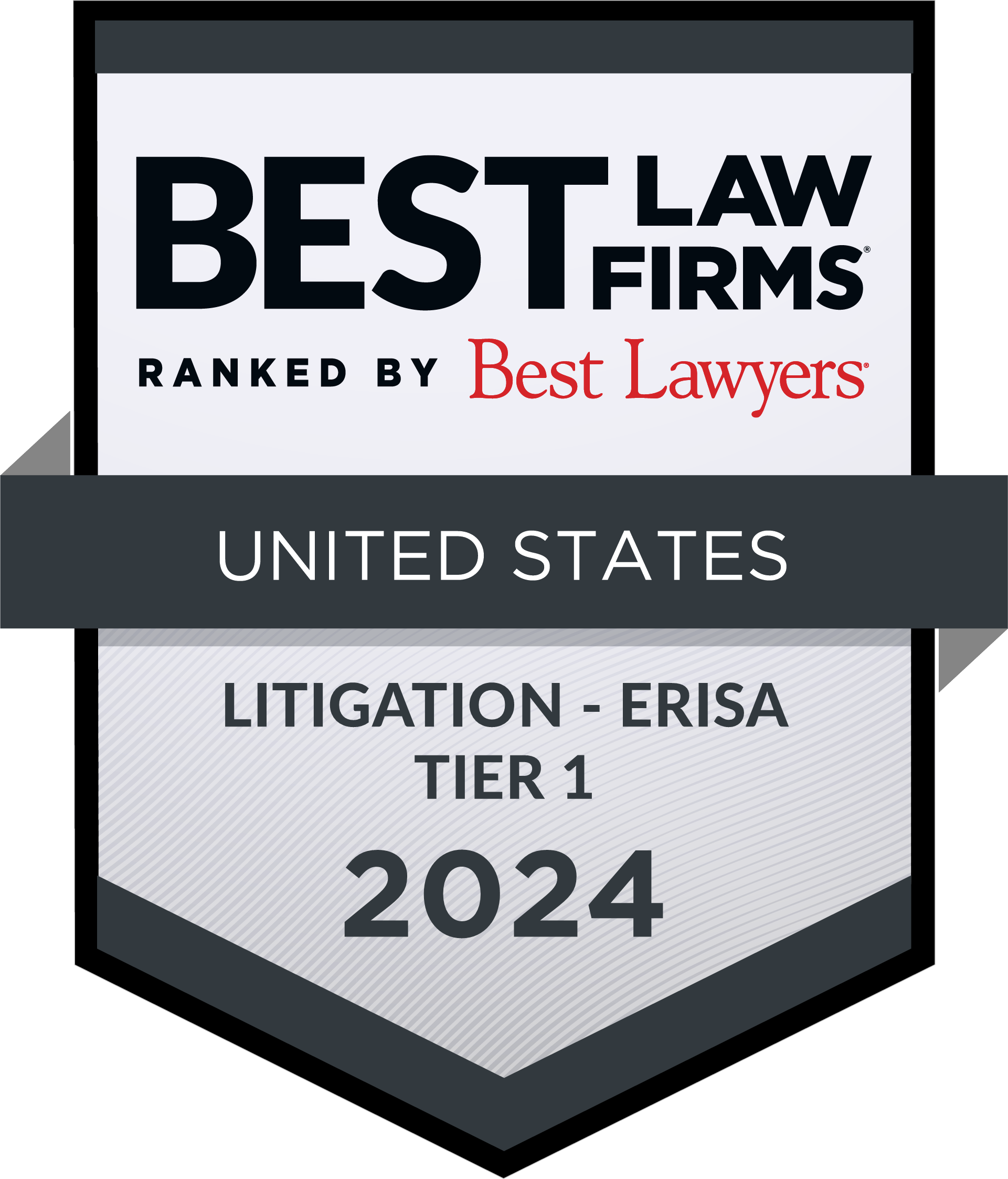 We Set The Bar
We fight for our clients in state, federal and appellate courts in disputes with employers, insurance companies and retirement fund managers.
Understand the Law. Know Your Rights.
More than 15 years have passed since the Mental Health Parity and Addiction Equity Act imposed requirements on health insurers and health benefit plans to provide equal coverage for treatment of mental health conditions and substance-use disorders. […]
The Employee Retirement Income Security Act (ERISA) is a comprehensive federal law that governs employer-sponsored fringe benefits. […]
In a recent Newsweek feature, Mark DeBofsky, the Founding Shareholder of DeBofsky Law, commented on the challenges within the U.S. health insurance system. […]