Protect Your Health Benefits
There is no black-and-white when it comes to getting the healthcare you deserve. If you need vital treatment for an illness, accident, or injury, we'll fight to make sure your insurance company fulfills its promise and pays your claims.
Our team are authorities in:
Comprehensive health care representation: We help you navigate health insurance claims, including complex policy analysis, COBRA insurance benefits, claim appeals, independent external review, healthcare rights advocacy, and claim negotiations.
Extensive mental health claim assistance: All too often, people do not receive the mental health treatment they need. We fight to ensure your claim is treated with proper care under the federal mental health parity provisions whether it be at the inpatient, residential, partial hospitalization, intensive outpatient, or outpatient treatment level.
Employee benefit aid: Our attorneys provide extensive review of your employee benefits packages so you understand exactly what is (and sometimes, what is not) covered. We hold employers and insurers responsible for making sure the coverage you were promised is delivered.
Protect Your Health and Your Finances
If you experience a denial of a health benefit claim, you often have to make a choice between whether to forego treatment or utilize your hard-earned savings to pay out-of-pocket for the services or life-saving drugs you need. But there's another way: if the denial was inconsistent with the terms of your coverage, you can fight. And we can help.
With experienced healthcare attorneys fighting for you, you won't have to put financial considerations before your health.
Fighting for You
Our firm believes that you should get the benefits you have been promised and which you are entitled to receive. We have more than 60 years of combined experience and have earned national recognition for our advocacy. Our attorneys help clients across the country. We can help you navigate your way through a complex system that seems designed to make it difficult, if not impossible, to obtain coverage or recommended treatment.
Know Your Rights
Health insurance is a critical benefit that no one can go without, since you never know when illness or injury may strike. Figuring out the details can be overwhelming. Unfortunately, this puts the average person in a vulnerable position. Insurance companies and employers know this. You deserve quality health care and the full use of the insurance benefits you have been promised. Our attorneys stand up for your rights.
Does This Apply to You?
Contact DeBofsky Sherman Casciari Reynolds P.C. for an attorney consultation. ​We will work with you to figure out your problem, and how we can help.
Our Recent Victories
The odds may feel stacked against you. That's where we come in. We're here to fight on your behalf. See How We've Won Your Rights.
Disabilities Policies ERISA Ruling
DeBofsky Sherman Casciari Reynolds P.C., recently won a remand from the U.S. Court of Appeals for the Seventh Circuit in Hennen v. Metro. Life Ins. Co. Susan Hennen suffered from chronic low back pain radiating into her legs, despite having undergone three back surgeries…
Fibromyalgia ERISA Ruling
DeBofsky Sherman Casciari Reynolds P.C., along with Bridget O'Ryan and O'Ryan Law Offices won a victory in the U.S. Court of Appeals for the Seventh Circuit on May 18, 2017 in the case of Cathleen Kennedy v. Eli Lilly & Co. The case involved a disability benefit claim…
Accidental Death Insurance Benefits
On December 13, 2016, the U.S. Court of Appeals for the Seventh Circuit issued a ruling in the case of Prather v. Sun Life. The case, which involved a claim for accidental death insurance benefits, overturned a lower court ruling denying Lee Ann Prather's claim and ordered Sun Life to pay the full amount…
Practicing at the Intersection of Law and Medicine
When you're dealing with healthcare claims, you are working at the intersection of two confusing fields: medicine and the law.
Our litigators have over 60 years of combined experience successfully handling health, disability, life, and other medically complex cases. We understand the medical issues and the policy language governing the type of treatment you need. We know how to help you get it. We know when claims are being unfairly denied, and we'll work to protect your rights and help to make sure you and your family get the care you need.
Don't Wait to Get Help
When your health, or that of a loved one, is threatened, every second counts. Unfortunately, in times of great stress, health insurance paperwork tends to be low on the list of priorities.  Failure to call your health insurer to request pre-authorization, or failure to submit a timely appeal of a benefit denial, can have disastrous financial consequences. Let us worry about these and other details so you can focus on getting well.
Get the surgery or treatment you need. Get you or your child into a safe therapeutic environment that his or her doctors have recommended. Get your family the health and financial stability that it deserves.
These are critical, confusing, even scary times. We're in your corner. We'll work to make things right.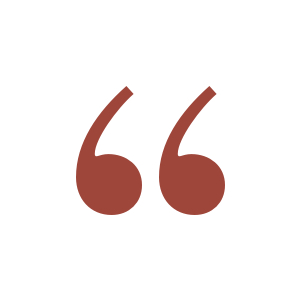 "It's a joy to have the process over and a favorable decision issued."
"Mark – Thank you so much, to you and the team that worked on my case. It has taken me a little bit of time to believe the good news. It's a joy to have the process over and a favorable decision issued. I am much appreciative of the work and guidance you provided. I felt reassured from our first phone call and more so each time I saw the effort and expertise you brought to my case. Thank you again!"
Learn More About Health Insurance Law to Protect Your Rights
A cancer diagnosis brings with it many challenges, including not just emotional and physical challenges but also financial and logistical hurdles as you attempt to find the best treatment options[…]
Navigating a denial of your private health insurance claim at a time when your focus is on receiving the medical care you need can seem like an uphill battle with your insurance company. Healthcare claims are often complex. It is important to consult with a lawyer who focuses on health insurance claims and possesses the expertise and knowledge to get your claim approved and prevent you from being stuck with a medical bill that your health insurer should pay. […]
The availability of health insurance coverage for treatment of mental health conditions recently took a huge step forward with the entry of judgment by the U.S. District Court for the Northern District of California in Wit v. United Behavioral Health.[1] After the...