Seattle is known for innovation. Home to many vibrant industries, particularly in the technology sector, Seattle has a bustling professional community. This is clear by the many tech companies either based in Seattle or employing large numbers of people, including:
Amazon
Microsoft
Meta
Apple
Expedia
Google

Tableau
Adobe
Zillow
Redfin
Nintendo (US)
Pokémon (US)
And you cannot forget Seattle's other world-renowned companies, including, but not limited to:
Boeing
Starbucks
Costco
Nordstrom
T-Mobile

Alaska Airlines
REI
Zulily
Brooks
Tommy Bahama
No matter where you work, you worked hard to develop your craft and need to protect your income and other benefits you are due.
Seeking STD or LTD Benefits When Experiencing a Disabling Medical Condition
If you have a severe medical condition impacting your ability to work, you may need to pursue short-term disability (STD) and/or long-term disability (LTD) benefits.  STD and LTD benefits will cover a portion of your income if you have to stop working due to a medical condition.  Most large employers provide disability insurance to their employees.  Some employers may pay those benefits through payroll or a self-funded benefits program, but many are insured by large insurance companies, such as:
Unum
MetLife
Hartford
Lincoln
Standard
Principal
Reliance Standard
New York Life Insurance Co.
If your employer does not provide disability insurance, you can also purchase your own individual disability income (IDI) policy.
Know Your Rights
Do you work in tech and have a medical condition impacting your ability to perform your job? Do you need legal guidance or representation to pursue STD, LTD, or other benefits? Our experienced attorneys understand the nuances of the tech industry and its complex benefit plans, and can help you navigate the complex process of applying for benefits.
Does This Apply to You?
Contact DeBofsky Law for an attorney consultation. ​We will work with you to determine how we can help.
Experienced ERISA and Disability Insurance Attorneys Dedicated to Seattle Tech Professionals
If you have a severe medical condition and cannot continue working or have already stopped working, it could be advantageous to consult with a lawyer. While you do not need an attorney to file a claim for STD, LTD, or IDI benefits, it can be helpful to avoid potential pitfalls and understand the specific terms of your policy. On the other hand, if you decide to apply for benefits on your own, but your
disability claim is denied,
or your benefits are later terminated, you should consult with a lawyer immediately.
The Counsel You Need to Fight for Your Benefits Denial as a Tech Professional
Hiring counsel when applying for STD, LTD or other benefits can maximize your chances of success and damages.  Experienced benefits counsel can advise you through every step of the process, educate you on the specific terms of your plan, and familiarize you with the business practices of the large insurance companies. The skilled benefits attorneys at DeBofsky Law can help you navigate the complicated process of applying for benefits and represent you if you need to submit an appeal or go to court to protect your benefits.  Contact us today!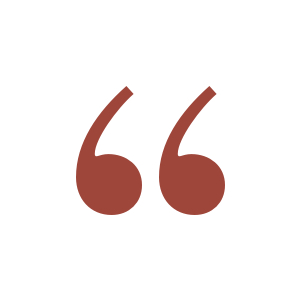 "It's a joy to have the process over and a favorable decision issued."
"Mark – Thank you so much, to you and the team that worked on my case. It has taken me a little bit of time to believe the good news. It's a joy to have the process over and a favorable decision issued. I am much appreciative of the work and guidance you provided. I felt reassured from our first phone call and more so each time I saw the effort and expertise you brought to my case. Thank you again!"
Learn More About SDT, LTD, and Medical Conditions that Impact Technical Workers and to Protect Your Rights
More than 15 years have passed since the Mental Health Parity and Addiction Equity Act imposed requirements on health insurers and health benefit plans to provide equal coverage for treatment of mental health conditions and substance-use disorders. […]
The Employee Retirement Income Security Act (ERISA) is a comprehensive federal law that governs employer-sponsored fringe benefits. […]
In a recent Newsweek feature, Mark DeBofsky, the Founding Shareholder of DeBofsky Law, commented on the challenges within the U.S. health insurance system. […]